Recommended:
Richard K. +$7900
Wheel Daemon 4.0
Zach S. +$5330
Wheel Daemon 4.0
R-Matrix 1.7
Evgeny T. +$3700
R-Matrix 1.7
Greed 1.0
Maksim L. +$4500
Wheel Daemon 4.0
Loki_87. +$2850
Greed 1.0
It is a new version of favorite program among hundreds of players around the world...
Wheel Daemon 5.0
The newest version of the most well-known roulette software. New algorithms and betting systems...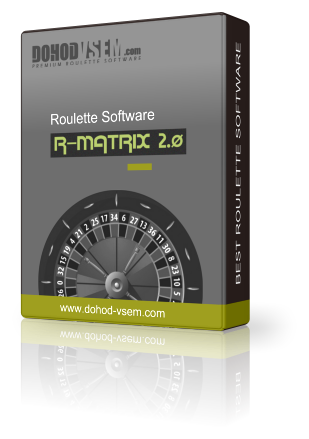 The most unusual and thrilling software, that has ever been created!
Innovative betting system...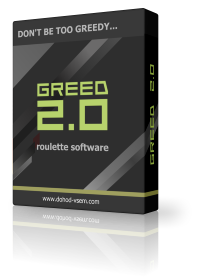 R-Matrix 2.0
Greed 2.0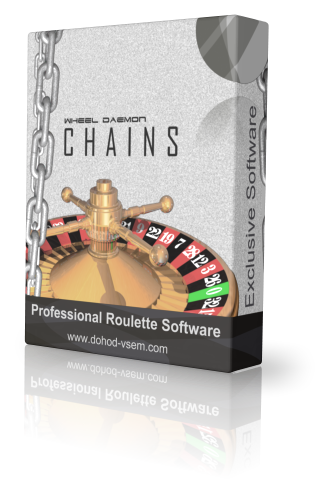 It is an addon to Wheel Daemon 4.0
Powerful system, based entirely on the probabilities...
Wheel Daemon Chains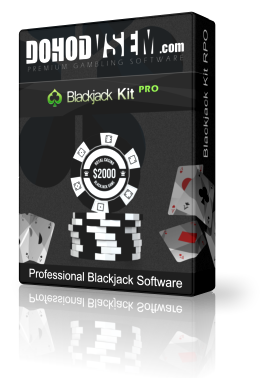 The new powerful strategy and system of bets to play Blackjack with maximum profits...
Blackjack Kit PRO
The addon to R-Matrix. The new ingineering software calculating the probabilities on numbers...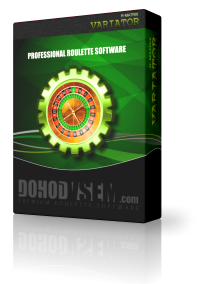 R-Matrix VARIATOR
New powerful software to play on dozen / columns.
The new algorithm of Adaptive Matrix!
TRIPLEX 1.0
It's interesting...
Whether to trust roulette software or not?!
In the heyday of online casinos and massive gambling, also appeared some offers, that promise user an easy win.
Someone began to sell their own profitable strategies for playing, and some began developing software for roulette ... Read more >>>
Roulette or FOREX? Popular misconceptions...
It turns out, that most of roulette players either had experience in FOREX trading, or positively look this way. And often we can hear such phrases as "It's better to trade on FOREX, then play roulette...». I'm sure, someone will be surprised, that I put together such seemingly different things. But ... Read more >>>
Risks in online casinos. Useful advices...
Nowadays, online casinos is a very popular form of entertainment and earnings. And every beginner who seriously set about trying to play roulette, is actually in a potential danger of losing the funds. It's not even about the proper calculations and chances of winning, but about things like the correct behavior in the online casino and bypassing some doubtful offers... Read more >>>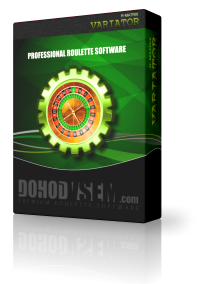 R-Matrix VARIATOR

Some time ago, when I officially presented the addition to Wheel Daemon 4.0, which was called Chains, and specialized solely on the probability calculation, the fans of R-Matrix steel often ask me whether it is possible to create a similar program for the calculation of probabilities, but exclusively for the betting on the numbers?

And today, I am proud to present to you an innovative project app, which was named R-Matrix VARIATOR!


This program uses a special calculation, in which each number on the field is assigned with a probability coefficient. And the analysis is conducted on a formula that takes into account the probability data of seven factors: red-black, even-odd, more-less, dozens, columns, straights and each number separately.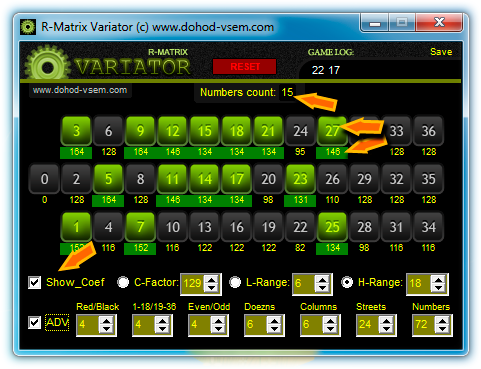 Due to such approach to the calculation, the program gives very accurate predictions!

In the video below I recorded example of the use of the program at a fixed (flat) bet (without the use of progressive systems) at Fairway Casino on a live table.


The program has a lot of options that allow you to influence the issuance of numbers, and even set your desired amount of numbers in the prediction.

But be sure - in spite of the number of different parameters, the use of the program will not be difficult for any user who will read the manual!

I often call this program as "engineering" because It provides the user with countless variants of use. With this program you can create your own unique game systems that will bring you a daily profit. I, in turn, described in the manual several promising ways of using the program, that for sure will be very useful for you!

Next I recorded another demo video, where I used a progressive system Parlay with a limit of 3 steps. And just as in the last video, the program has shown steady growth in balance with minor drawdowns ...


R-Matrix VARIATOR is: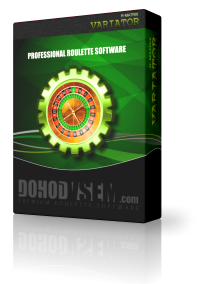 ---
To be honest, today I do not want to write a lot of words and "sing songs" about the benefits of the program R-Matrix VARIATOR ...

Let me just say that this is definitely one of the projects that I am particularly proud of!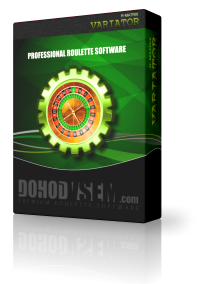 +
Purchasing R-Matrix 1.7, you get VARIATOR as a gift!
---
• Stable growth of earnings
• Simplicity of use
• Ability to play without a doubling
• Ability to play on Live-tables
• Multiple systems of bets
• Innovative algorithm of analysis